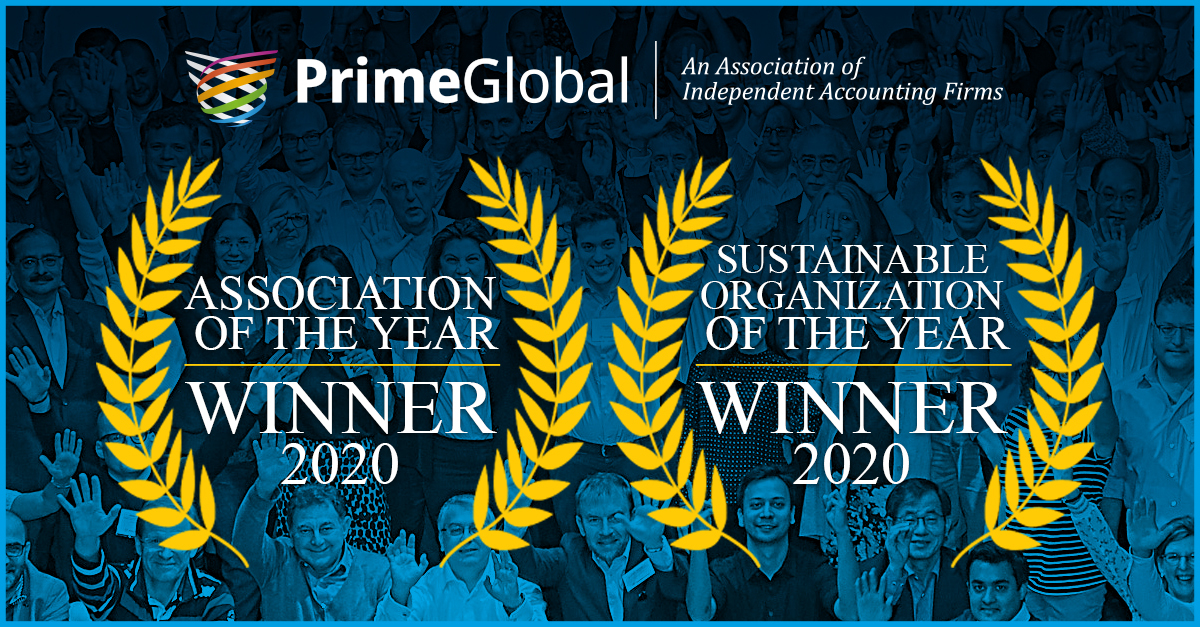 PrimeGlobal is proud to announce that the association has been named both the Association of the Year and Sustainable Organization of the Year at the International Accounting Bulletin Digital Accountancy Awards.
2019/20 has been an exceptional year for PrimeGlobal with the organization achieving record size, coverage and growth. Over the past twelve months, PrimeGlobal's culture, diversity and reach have strengthened significantly, and the introduction of a new governance model has led to increased efficiency throughout the association. PrimeGlobal provided members with fresh innovative tools, an extensive program of virtual events and comprehensive member support during the pandemic, helping member firms respond early to the challenges facing the accounting profession.
Winning the Association of the Year award is recognition of PrimeGlobal and member firms' collective effort to support businesses when they needed it most.
https://www.primeglobal.net/news/primeglobal-association-of-the-year